Military to Civilian – Why choose Lancashire?
Green to Blue – keeping people and communities safe at home.
Lancashire Constabulary already has a thriving community of veterans, reservists and military spouses working together to prevent and fight crime, and to keep the people and communities of Lancashire safe.
They are using the skills and experience they have gained in the military in a diverse range of front-line and supporting roles across Lancashire, not just as Police Officers but also Police Community Support Officers, Control Room Operators, Custody Detention Officers and a whole host of other professional careers that are required to keep an organisation of over 6,000 employees running smoothly. Meet our Chief Constable and read what he has to say about working at Lancashire Constabulary .
We have been granted the Defence Employer Recognition Scheme Gold Award. The Defence Employer Recognition Scheme is run by the Ministry of Defence to honour those organisations who support those who serve or who have served in the Armed Forces.
Chief Constable Rowley said: "I am proud that we have been recognised as an advocate of our Armed Forces community. In gaining the Gold Award in the Defence Employer Recognition Scheme, alongside having signed the Armed Forces Covenant, we are reaffirming our ongoing status as a Forces friendly employer. It is vital that we continue to recognise the transferable skills Armed Forces veterans bring to the Policing family."
We have an ever-growing Armed Forces Staff Support Network which provides support to veterans, reservists and spouses, offering time and support for reservist commitments and for spouses whose partners are deployed overseas.
We understand the value of employee networks and how they contribute to making Lancashire Constabulary a great place to work.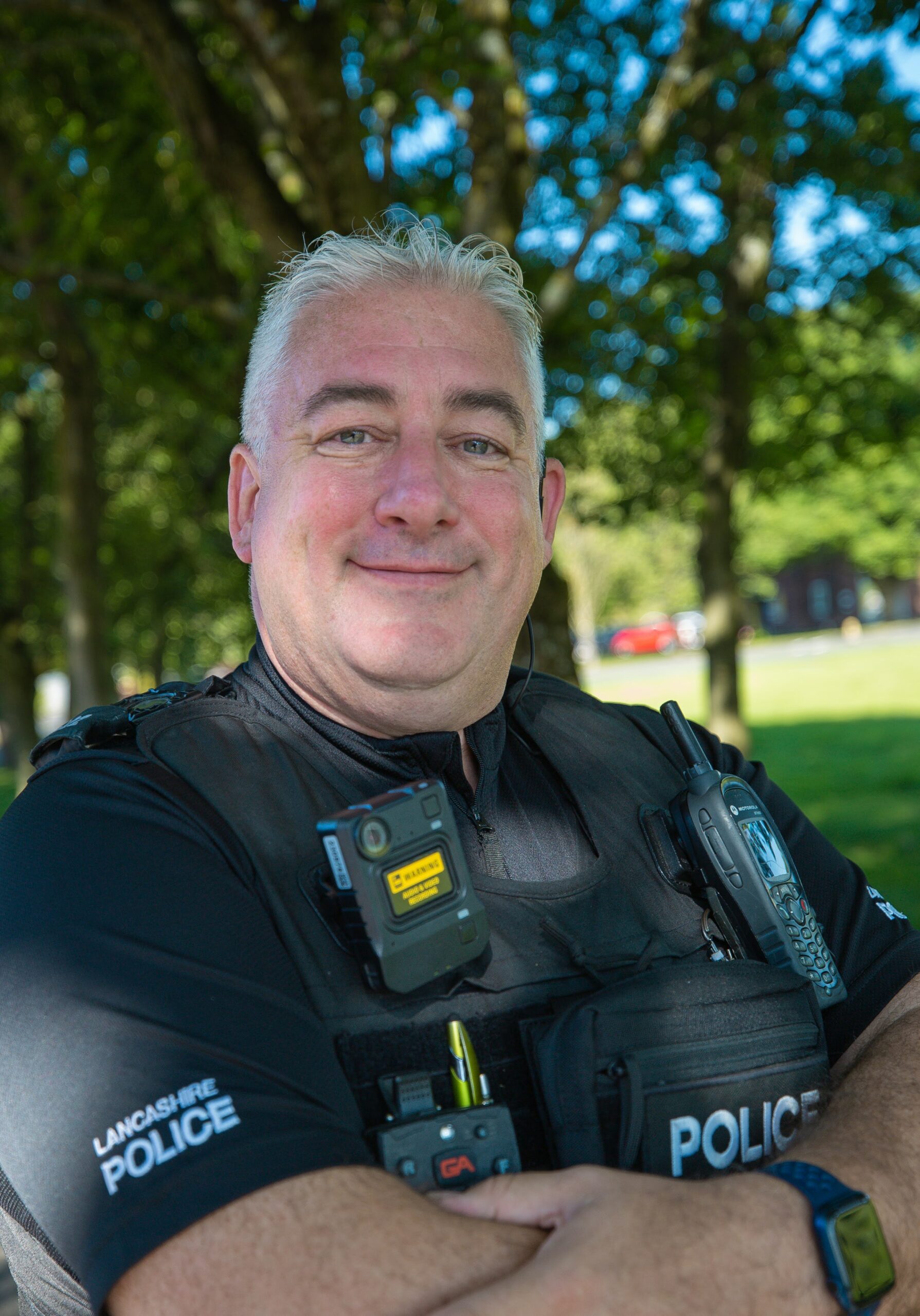 Having joined HM Forces as a Junior Leader, Scott went on to serve 14 years in the Royal Military Police and always assumed he would never leave policing in the military to join the 'Civi' police.
Scott commented; "In the Summer of 2002, whilst serving at Preston Police Post, a detachment of 170 Pro Coy RMP at Edinburgh, I was approached by a Sergeant from Blackpool (PS Dave Suffield) who explained an ongoing issue with HM Forces members from the nearby Weeton Barracks, causing issues in Blackpool Town centre.
"The conclusion of this meeting being joint uniformed patrols during the Thursday, Friday & Saturday night-time economy period for the duration of the summer.  It was during these patrols that I got to see a whole range of incidents Lancashire Constabulary dealt with.  I was quickly convinced this was the direction for me to take and to allow me to settle down where I was raised.
"My biggest fear in leaving service life was losing the camaraderie I had become accustomed to. I had fellow service colleagues I could trust and depend on, who would always be by my side, ready to help out when the going got tough. However, working with Lancashire Constabulary officers in Blackpool quickly set these concerns aside as that exact same camaraderie existed within the Constabulary.
"From a personal point of view, my knowledge of policing gained in the RMP assisted me, albeit only slightly. The training I received increased this knowledge massively.  I had a great deal more confidence than my peers in training, but our knowledge and understanding was soon equalised as training progressed.
"Where I did find myself at an advantage from my service life, was dealing with situations that required quick thinking and decision-making in stressful situations. I found it easy to prioritise actions and ensure vulnerabilities were correctly addressed.
"One of the major concerns I had was the then career length of 30 years and my previous pensionable service. I was quickly able to clarify that the 12 years adult (pensionable) HM Forces service translated to 9 years police pension, meaning I will still be able to complete my full pensionable service.
For those looking to leave any of the tri-services within HM Forces, I'd heartily recommend a career within Lancashire Constabulary. As in service life, no two days are the same and no two jobs are the same. It will challenge you at times and will make you laugh out loud. The sense of belonging and camaraderie I hope you have in HM Forces will continue and increase within Lancashire Constabulary.

There are so many varied roles within the organisation, the skills you have acquired during your service career will be a great fit within the police.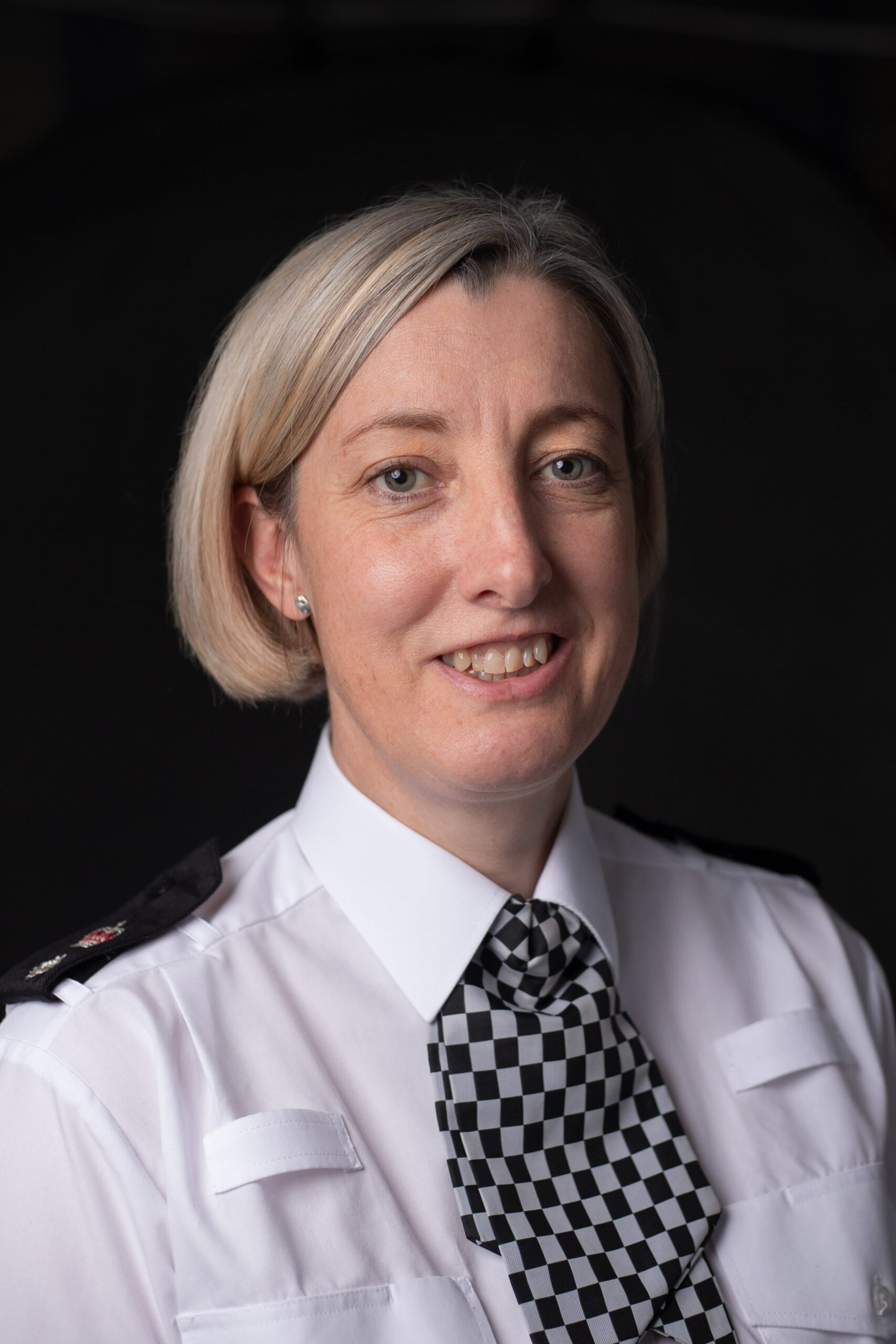 Army veteran, Wendy, came back to her routes and transitioned from the military police to Lancashire Constabulary where her career has flourished, rising the ranks to Chief Superintendent.  Wendy said "I joined the Army straight from leaving school at 18 and when I left I had little or no real understanding of how things really worked in the 'real world' – whether that was being how to find a dentist or registering at a GP, looking for work and starting a new career, to getting my own place to live – it was all a bit strange and daunting! 
"The only thing that I was sure about was, the unwavering desire to join the Police. It's something I had wanted to do even before joining the Army – but at the time I was told to come back when I had some life experience – but for me it was always going to be a stepping stone to joining the police.
"I served in the Military Police so the specific police training I'd received certainly helped when it came to learning law, legislation and definitions, but I think the broader military training and experience also gave me a huge head start.
"It helped with my confidence and communications skills, the ability to talk to complete strangers from totally different backgrounds is one that has been vital over the years.
"I'd developed strong problem solving skills and an ability to understand issues and complete tasks to deadlines.… and it certainly wasn't a shock to the system knowing I had to wear uniform and make sure I looked smart and professional….amazing how popular I was when it came to 'bulling' shoes for our pass out parade!"
There were no real barriers to joining the police for me, everyone was really welcoming and supportive. I have a strong sense of duty and service so the transition from army to police seemed a very natural one. My experiences in the military certainly helped me adapt to life as a police officer and have definitely served me well during my 25 year career so far.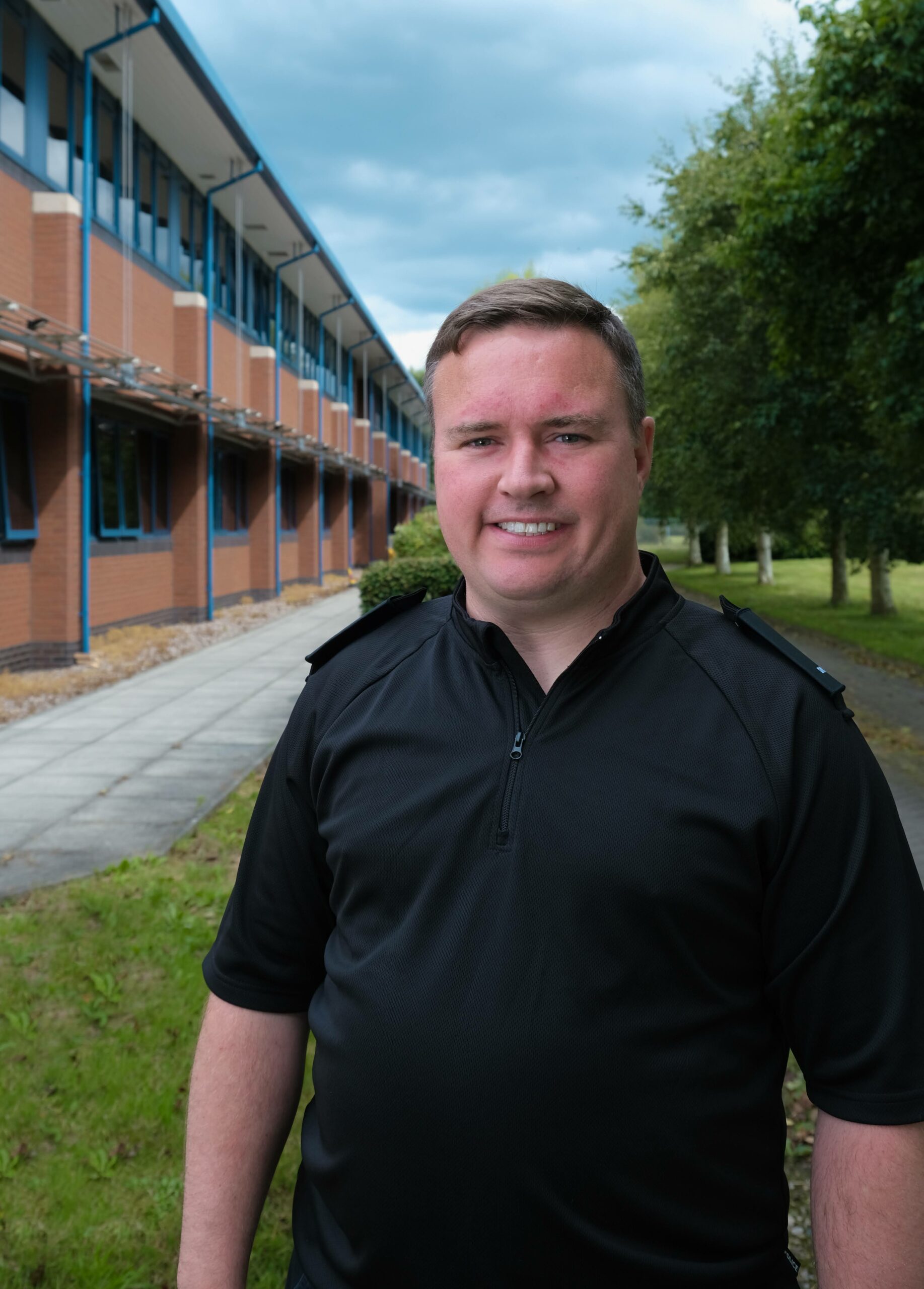 After leaving the Navy, James tried out a number of roles before settling at Lancashire Police.  He said; "When I initially came to my first role within Lancashire Police back in 2007, I have to admit it was my backup plan, I had been through a lot of different jobs and these hadn't worked out and I was struggling to find my place in the world. 
"I started as a PCSO and finally began to feel like I was going to make a go of being a civilian! The people were great, structure and purpose made me feel like my backup plan should have been THE plan.
"It was apparent quite early that the confidence and people skills I had from my service would pay ten fold in my new role. I had confidence beyond my young years, and threw myself into the community I patrolled.  Even the people who would regularly come to our attention treated me differently and with more respect than other PCSOs because of my previous service in the military.  In the office, supervisors recognised my wider experience and allowed me to be myself and trusted my decisions and opinions without question.
"For me my main barrier, like many, is not really being sure what I wanted to do, or where I wanted to go.  Being ex-Navy there wasn't a lot of support back then up here. I'll admit I struggled and none of my family really got it. 
"I met a number of ex-forces people when I joined Lancashire Police and my Community Beat Manager was ex-army, so naturally we gave each other heaps of stick for the short time we worked together.  He was someone I immediately looked up to and still do to this day.  He helped me more than I realised at the time."
There are a lot of ex forces and serving reservists in Lancashire Police. I myself re-entered the reserves for a further six and a half years, being fully supported by the constabulary.  I used many examples from my service in interviews to get further roles within the constabulary and continue to enjoy a really varied career here.
Ready to start looking for a new career with us?
If you are ready to explore our current roles then search our live careers. If there is nothing currently available that is suitable, sign up for job alerts to be the first to find out about our future opportunities.