Apprenticeships – Police Staff
Apprenticeships – Police Staff
Applications are now closed and will open again in 2024. Sign up to job alerts below to be the first to find out when applications open.
Apprenticeship Programme
Do you want to make a difference, learn as you earn, get a recognised qualification in the process, and build a career working with us? At Lancashire Constabulary we are committed to getting new talent into our teams and supporting them in their career development.
In 2023 we launched our new three-year apprenticeship programme designed to offer opportunities across the organisation to develop the knowledge, skills and behaviours Lancashire Constabulary value in all our employees. All successful apprentices who meet the performance requirements over the apprenticeship journey will secure a permanent position in a corporate support role.
If you have what it takes to develop the skills needed to deliver an outstanding service to the public and be a valued employee of Lancashire Constabulary, then this is the apprenticeship programme you have been looking for.
What is an apprenticeship?
An apprenticeship is a real job where you learn, gain experience and get paid. You're an employee with a contract of employment and holiday leave. By the end of an apprenticeship, you'll have the right skills and knowledge needed to fulfil your permanent role with us.
If you are a parent or guardian, take a look at the handy guide to help you advise your child towards the best opportunity.
As an apprentice at Lancashire Constabulary you'll:
Get a competitive starting salary, with incremental performance pay raises over the duration of the apprenticeship, starting from £12,500 full time equivalent
Train for a specific role, with structured learning, supported by our local education partner.
Gain a qualification covering Customer Service level 2 and Business Administration level 3 over the three-year programme*
Take part in team building days with your fellow apprentices
Benefit from our peer support network
Get paid and receive holiday leave
Gain hands-on experience with work-based mentors to help you learn your role
Take part in 1 to 1 coaching sessions, providing an extra level of support on your learning journey
Complete assessments during and at the end of your apprenticeship
Begin on a career pathway with lots of future potential
Secure a guaranteed role with Lancashire Constabulary, on successful completion of the apprenticeship and probation period
*Completion of GCSE's Maths and English at Level 4 or above is compulsory, individuals who do not have this on entering the programme will be supported to complete the required qualification alongside their apprenticeship.
Entry Requirements:
You need to;
Be aged 16 or over before 31st August 2023
4 x GCSE A*-D / 9-3 which must include GCSE English and maths at A*-C / 9-4 or equivalent. Applicants who do not the hold the necessary grades will complete a BKSB maths and English diagnostic assessment. Those who achieve a suitable score will be interviewed by the programme trainer to assess suitability for the programme.
Not already be in full-time education or on an apprenticeship once starting in role
Have the right to work in England
*conditional offers will be made to candidates pending GCSE results.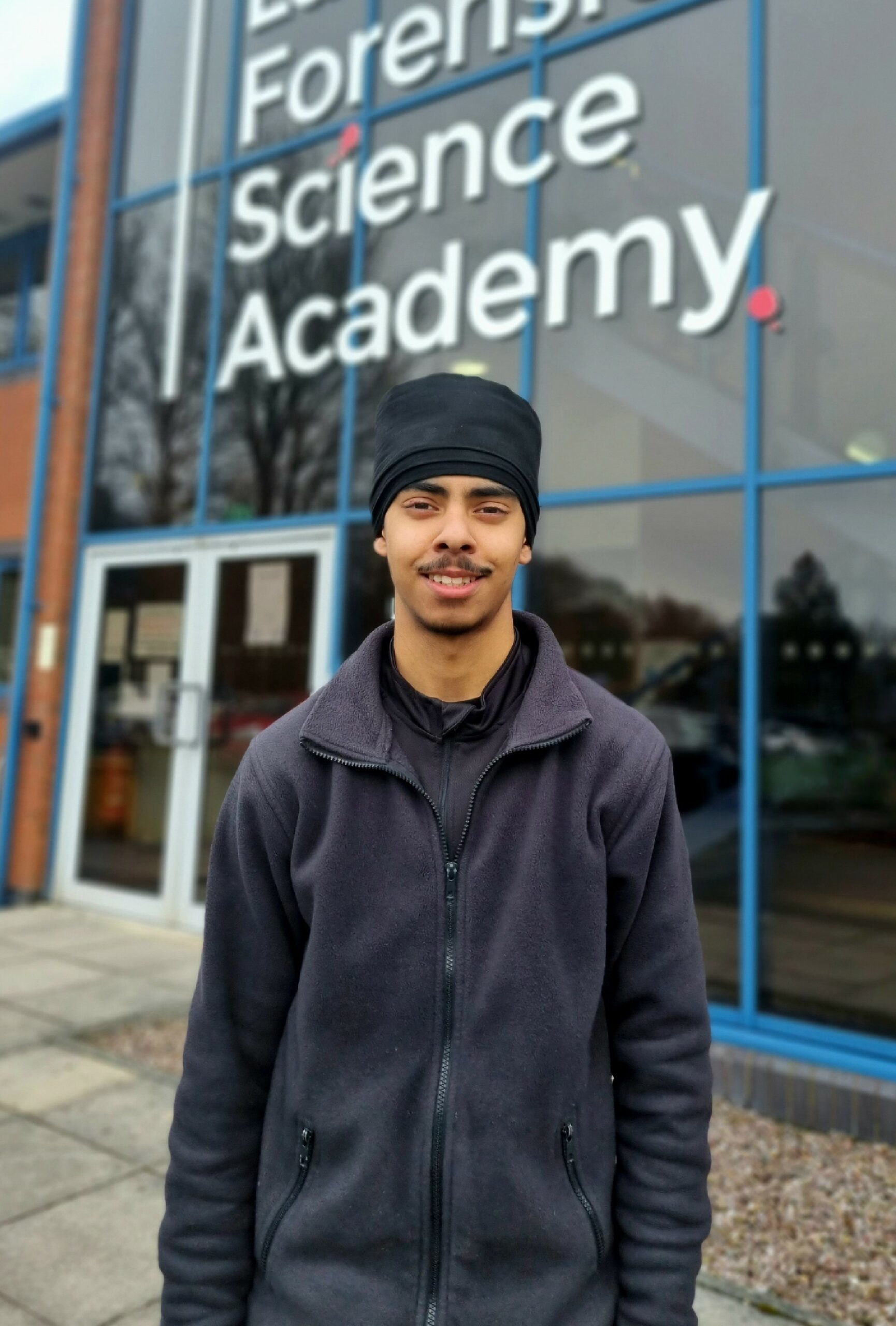 Ravi joined Lancashire Constabulary straight from school, as a Business Administration Apprentice.  Ravi was based in the fingerprint department at the forces forensic science department. 
 "Working in the fingerprint department was very exciting, it was an environment that was completely different to anything I could have imagined working in.  I got to see the whole process of processing fingerprint evidence and it was very interesting," he said.  After completing his apprenticeship Ravi gained another role as a Forensics Exhibits Administration Officer.  He commented "My new role involves checking in evidence from Crime Scene Investigators and Officers and following a very strict booking in process to maintain the integrity of our evidence."
 "When I first started my apprenticeship, I found the sheer amount of things to learn quite demanding which wasn't too surprising as this was my first job after leaving school so didn't have any past experience to draw on.  The team I worked with offered huge amounts of support which helped massively with learning everything I needed to know.
I would highly recommend applying for an apprenticeship at Lancashire Constabulary as it is a great entry route into the force and there are so many career options too.  I want to stay in Scientific Support and would like to look at qualifying to be a Forensic Specialist in the future.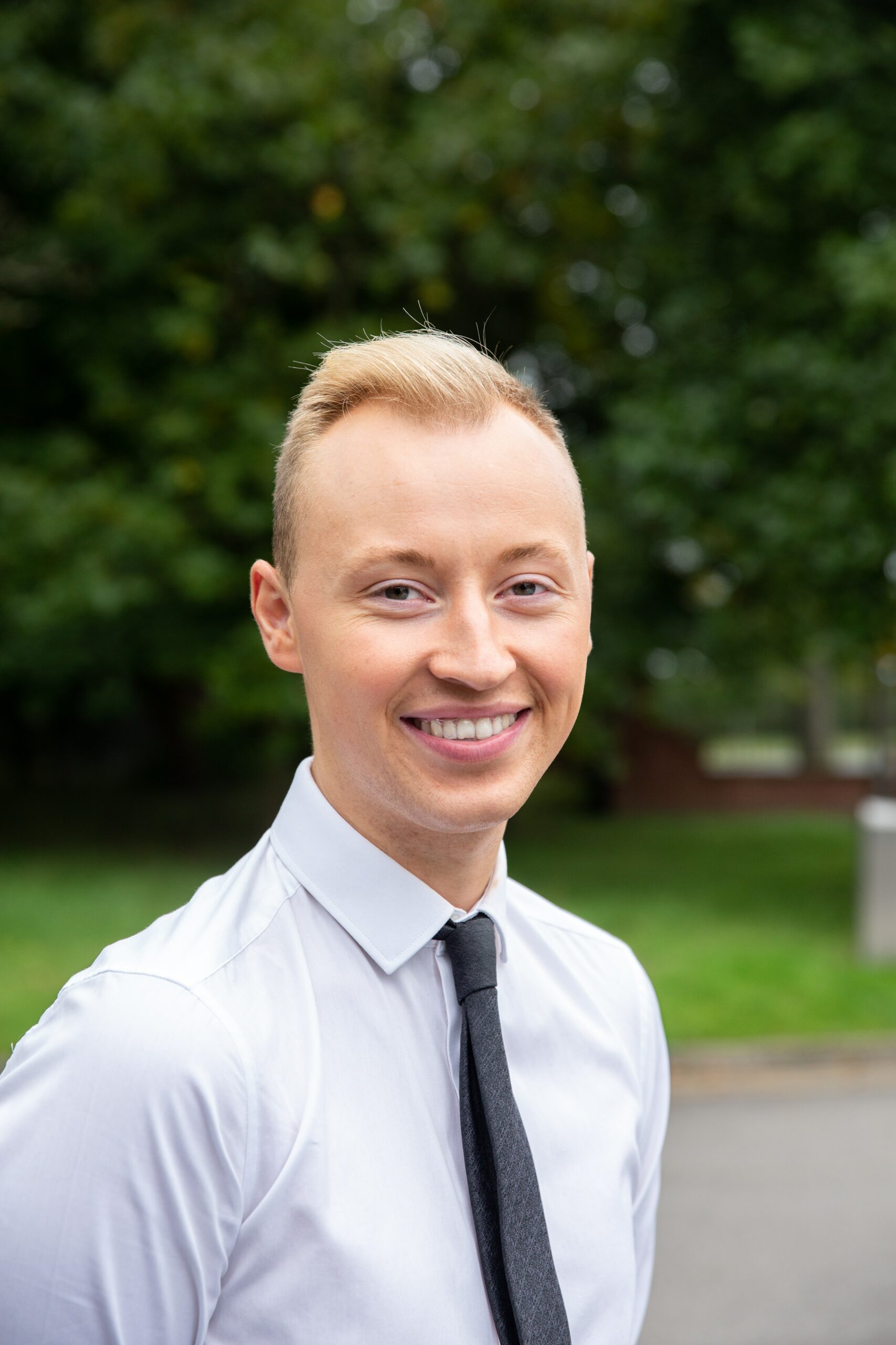 Sam Barker came to Lancashire Police as an Apprentice on the Vetting Team in 2014 after deciding sixth form college wasn't for him. As a young teenager not long out of school, he was quite shy about starting work, but he soon found his feet. "Everybody in the office was so welcoming which helped to calm my nerves," he said. "As time went by I started to feel more comfortable with everything."
In 2018 Sam moved to his current role within the Legal Department's Disclosure & Barring Service. He said: "Since working here I've managed to complete my Level 4 NVQ in Business Administration whilst working full time, and the role itself has helped me gain more experience around researching and using the police systems we have in a more investigative way."
Several years since joining Lancashire Police, Sam remains settled and content: "I just can't believe where the time has gone! I definitely feel happy in my current role and the friendliness and support from other colleagues and supervisors has been lovely."
I feel as though my journey couldn't have gone better and it leaves me excited around what roles and experiences, I will encounter later down the line. 
Apprenticeship Programme
Application Process
If you need to ask any questions before you submit your application, please email [email protected]
Applications close at 9am on Wednesday 1st February 2023.
Once we receive your application, we will check it against our apprenticeship recruitment criteria. If your application is successful, you will move on to the next stage – the Assessment Centre.
If your application is unsuccessful at this stage, we will contact you by email to let you know.
If successful at shortlisting you will be invited to attend at our Assessment Centre, which will take place at Hutton, HQ between 13th-17th February 2023.
As a disability confident employer, reasonable adjustments will be considered for those candidates who require adjustments to undertake the Assessment Days.
If you are successful at the interview, we will send you a conditional offer of employment together with details of the next steps. This offer will be subject to security, health and reference checks.
A Health Declaration form will be sent to you for completion which our Health Services team will screen. It is imperative that you complete the form accurately and do not withhold any information. In some cases they may need further information (for example from GP's or specialists) and you will be medically pended while this is being obtained. The Equality Act 2010 covers all positions in Lancashire Constabulary . If you have a disability, adjustments will be made if it is reasonable to do so.
During this process you will be required to undertake a Substance Misuse Test and for some specific roles you also have to provide a DNA sample (mouth swab) and have your fingerprints taken.
Before anyone joins Lancashire Constabulary we need to undertake a series of vetting checks to help identify and assess any identified risks.  To help us do this we ask you to complete a detailed vetting form which asks for details of your family members and any criminal associates.  You must let  anyone whose details you have provided know that they will be looked into as part of your pre-employment checks. Legislative constraints mean that we're unable to disclose the results of enquiries on third parties.
Criminal Convictions
If you have convictions or cautions this doesn't necessarily mean that we won't be able to appoint you. It depends on the role you've applied for and the nature of the offence. Under the Rehabilitation of Offenders Act 1974 all police staff applicants have to declare previous convictions and cautions which would ordinarily be considered 'spent'.
However, the Rehabilitation of Offenders Act 1974 (Exemptions) Order 1975, provides that if you're applying for a police staff role you do NOT have to declare any information in relation to a PROTECTED caution or a PROTECTED conviction.
A protected conviction is one where ALL the following applies:
It is not for a 'listed offence'* under Article 2A(5) of the Rehabilitation of Offenders Act 1974 (Exceptions) Order 1975
No custodial sentence was imposed
The individual has not been convicted of any other offence at any time
11 years or more have passed since the conviction, if the individual was aged 18 or over at the time of conviction, or 51/2 years or more have passed since the conviction if the individual was under 18 at the time ¬¬of the conviction.
A protected caution is one where ALL the following applies:
It is not for a 'listed offence' * under Article 2A(5) of the Rehabilitation of Offenders Act 1974 (Exceptions) Order 1975;
6 years or more have passed since the caution, if the individual was aged 18 years or over at the time the caution was given, or 2 years or more have passed since the caution if the individual was under 18 at the time the caution was given.
* Listed offences include serious, violent and sexual offences and offences that are of specific relevance to the safeguarding of children and vulnerable adults, and will never be filtered or protected. There is a a list of offences which will never be filtered or protected.
As an applicant, you are responsible for understanding if you have a protected caution or conviction and to complete the vetting form correctly. If in doubt, contact our vetting unit for advice.
Lancashire Constabulary apply the criminal convictions guidance contained in the College of Policing Vetting Code of Practice and associated Authorised Professional Practice (APP) to all police staff applications and will reject applications in all cases where: 
offences were committed as an adult or juvenile that resulted in a prison sentence (including custodial, suspended or deferred sentence and sentences served at a young offenders' institution or community home);
the applicant is, or has been, a registered sex offender or is subject to a registration requirement in respect of any other conviction.
For all other convictions or cautions we will reject applications where any of the following apply:
offences where vulnerable people were targeted
offences motivated by hate or discrimination
offences of domestic abuse
We take particular care where an applicant has been convicted of (or cautioned for) offences of dishonesty, corrupt practice or violence, which will also likely result in rejection.
We consider each case on its own merits and, whilst you should presume convictions, cautions or other sanctions will lead to your application being rejected, there may be occasions where this will not be the case. 
There may also be circumstances where your suspected involvement in crime, or criminal associations make an offer of employment inappropriate. 
Financial Status
We run a credit reference check on all applicants. Police staff have access to privileged and highly sensitive information, which may make them vulnerable to corruption, so it's important for us to understand applicants' financial situation. Applicants to the police service should normally be free from serious debt or liability and be able to manage existing loans. We place our emphasis on managing debt sensibly.
If you have existing County Court Judgement's outstanding or have been registered as bankrupt and have not discharged your bankruptcy we'll be unable to consider your application. If you have been registered as bankrupt and have discharged their bankruptcy debts you won't be considered until three years after your discharge of the debt. Debt Relief Orders (DRO) are treated in the same way as bankruptcy.
We will consider your application carefully if a credit reference check reveals you have a current individual voluntary arrangement (IVA). We don't make clearance decisions until we've seen evidence that you've maintained regular IVA repayments over a number of months and taking into consideration also the size of the debt. The same principle applies where you have defaulted on accounts.
If you can show you have and are adhering to debt management arrangements you may be considered. We'll need to see documentary evidence to demonstrate your commitment and adherence to any debt management arrangements and will consider each case on its own merits.
Open Source Checks – We will check content on publicly available social media sites.
Vetting Decisions – If your vetting is successful, our vetting unit will let the recruiting department know. If your clearance is declined our vetting unit will notify you personally and provide as much information as we can as to the reason. There may be occasions where we are unable to provide a detailed explanation.  There is an appeal process available.
For those who are successful at the Assessment Centre, you will be offered an apprenticeship in a particular role and department, with a start date in July or September 2023, depending on when an applicant turns 16 and has cleared vetting and medical stages.