Postman by day and Special Constable by night!
Welcome to Lancashire Constabulary News and Event Page
By day he delivers post to his neighbours and by night he's serving the people of Lancashire as special constable Gareth Munroe.
Postie Gaz, 29, has been a special constable in East for the past two years and says he now can't imagine life without his uniform.
He is one of 166 specials who volunteer their time every week to support the neighbourhood teams in our communities.
Gaz said he has regularly used his police skills during his postal round and is never really fully off-duty.
He added: "I was delivering on a street recently and there was a domestic assault happening a few doors up from where I was. I called it in straight away and gave a full witness statement, had I not been in the police maybe I wouldn't have known to act in that way. I'd maybe have been more inclined to just mind my own business and carry on with my deliveries. I've also intercepted drugs in packages going through the postal network and have alerted my managers at Royal Mail, again it's something I perhaps wouldn't necessarily have spotted if I wasn't also a special in my spare time.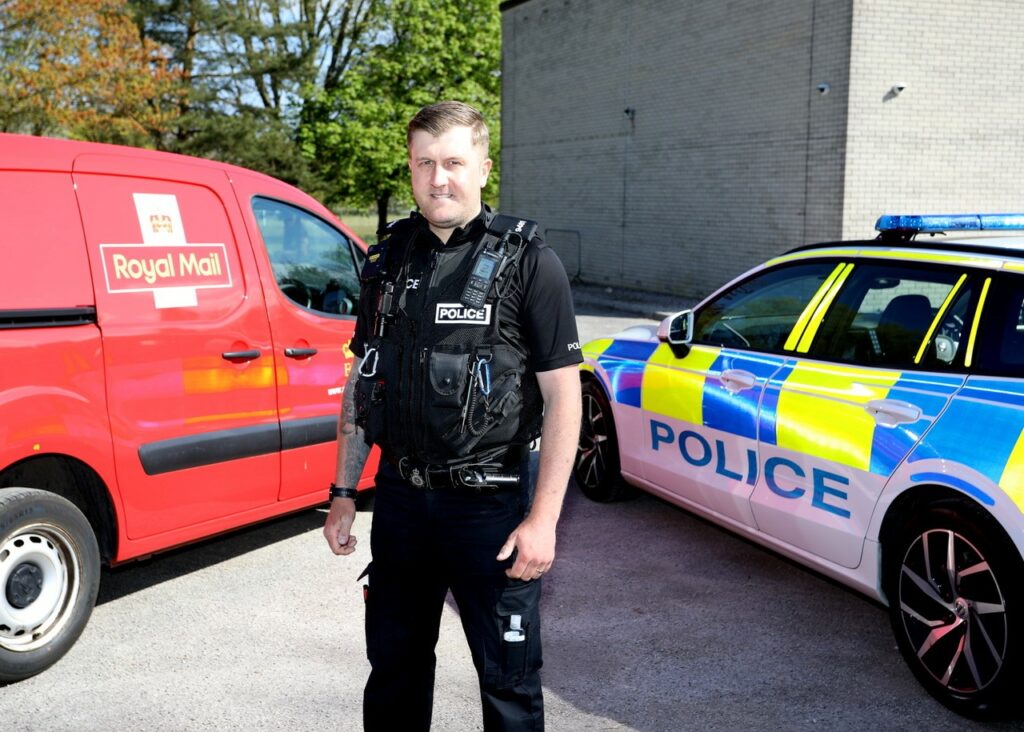 "I've always wanted to work in the police and I love working as a special. I have been involved in drugs raids and football matches and in the last year I have been heavily involved in the Covid response, which has been a really interesting experience. I just like helping people. I love going home knowing I've done something good that day and I actually get that feeling whichever uniform I'm wearing."
If you want to make a difference and volunteer some of your spare time, sign up to Special Constable job alerts to be the first to find out when recruitment will open.
You can find out more about being a Special Constable here.
Gaz has now been successful in his application to become a PCSO.