Lancashire Police Cadets take first prize at national awards
Welcome to Lancashire Constabulary News and Event Page
Police Cadets from Lancashire's Pendle unit are celebrating their success after winning the National Crimebeat Awards, at a ceremony in London on 21st March 2023.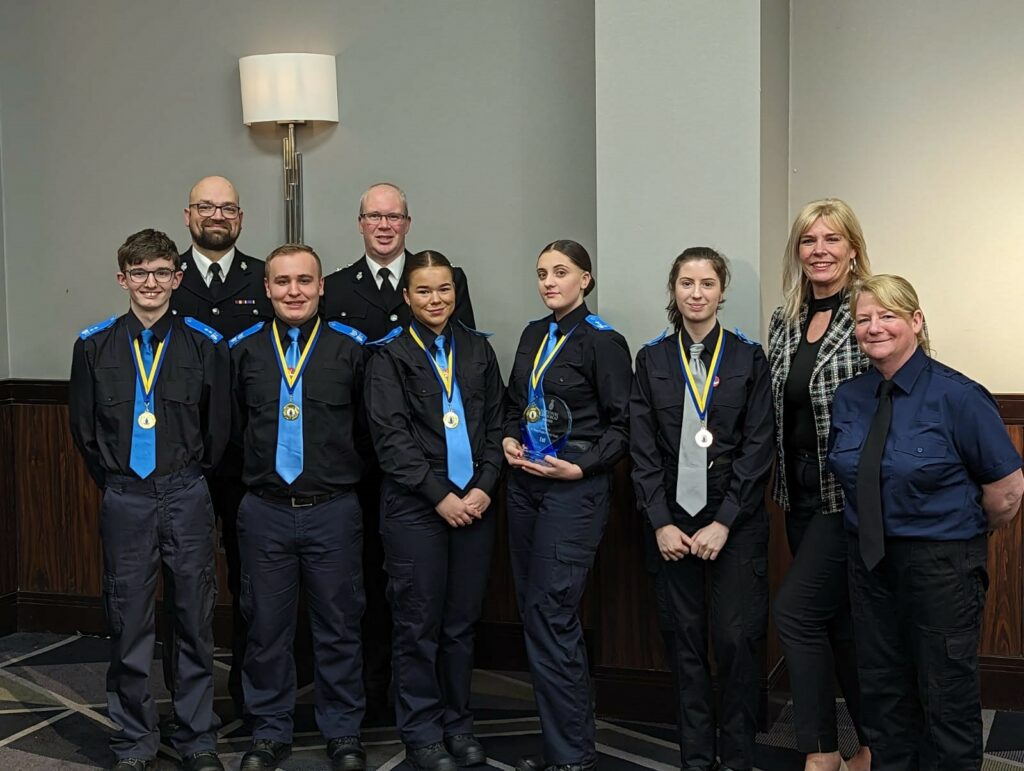 National Crimebeat is the youth crime prevention charity of the High Sheriffs' Association and is governed by trustees who are mainly former High Sheriffs. It aims to give recognition to the most innovative and successful crime prevention projects carried out by young people between five and 25 years.
Pendle Cadets presented their winning project on the day – "By Young People 4 Young People" – an initiative based on safety inputs in schools around East Lancashire.
The Cadets noticed that some of the educational materials used by local officers were outdated and needed modernising. They made their own lesson plans and delivered them to local primary and high schools.
Each lesson included a question-and-answer session where the pupils could ask honest questions and make it as interactive as possible. Subjects created and delivered include peer pressure, internet safety and staying safe while using social media.
The project was a big success with the Cadets' lessons being used by the local policing teams and youth offending teams. All the recipient schools have asked for them to reattend to deliver their lessons to new pupils, and other schools have invited them in.
Pendle Cadets won a trophy on the day, along with funds to develop their initiative wider across Lancashire.
The Cadets were accompanied by Cadet Manager Chief Inspector Chris Abbott and Force Cadet Supervisor Jenni Watkins. Lancashire's High Sheriff, Mr Ainscough, and the Assistant Commissioner of the Metropolitan Police were also in attendance.
Lancashire Police's Chief Constable Chris Rowley attended the event and presented a highly commended award.
Chief Inspector Chris Abbott, Cadet Manager, said: "I am proud of what our police cadets have achieved. This is a fantastic award and I am pleased they have been recognised on a national level.
"They have made a difference to their communities with their innovative project, creating a safe and open environment for young people. Tackling subjects like online safety is really important to this age group.
"A huge thankyou to the outgoing High Sheriff of Lancashire and everyone involved in the National Crimebeat Association."