Police Cadet
Applications are closed and will re-open in 2024. Sign up to job alerts below to be the first to find out when.
Lancashire Police Cadet motto – 'Let's Go Cadets'
Are you aged between 13 – 18 years old and want to take part in fun activities that make a difference? If so, a place on our Police Cadet Scheme might be the perfect opportunity for you.
It is completely free to join, with free uniform and no weekly subs to pay!
It might be that you would like to see if a career in the police service is for you, or perhaps you really want to make a difference in the community where you live. You can be a shining example of the positive contribution young people can make to keep Lancashire safe.
We welcome cadets from any background, social group, gender, ethnicity, ability / disability and whether you have an interest in the police or not. We welcome young people who may have previously been in trouble with the police or may feel some disconnection with their peers and community.
We are not looking to recruit future police officers but want to give all young people a chance to be heard, support their community and develop skills to become fantastic citizens in a fun, friendly and exciting way.
Entry Requirements
A positive attitude with the desire to help other people.
Benefits of being a cadet
Make new friends.
Take part in fun and exciting activities.
Support your own community through volunteering and social action projects.
Challenge yourself to learn and develop new skills.
Gain an insight into British policing.
Opportunity to join the cadet leadership programme.
Police Cadets are based in local colleges across Lancashire and meet one night a week. Cadets are taught basic knowledge in a variety of policing activities and the law, gaining an insight into road safety, first aid, personal safety, conflict management and problem solving.
What is involved in being a cadet?
Volunteering at a community event for at least three hours each month.
Undertaking a wide range of important activities, from carrying out environmental work such as beach cleans to visiting lonely people in hospital and raising funds for local charities.
Attending college one night a week to work towards our 4 stage Community Leadership programme, gaining basic law and policing knowledge and an insight into road safety, first aid, personal safety, conflict management and problem solving.
Visiting different departments such as Dog Section, Firearms Unit, Roads Policing, Mounted branch and Scenes of Crime unit.
The chance to express views on policing issues.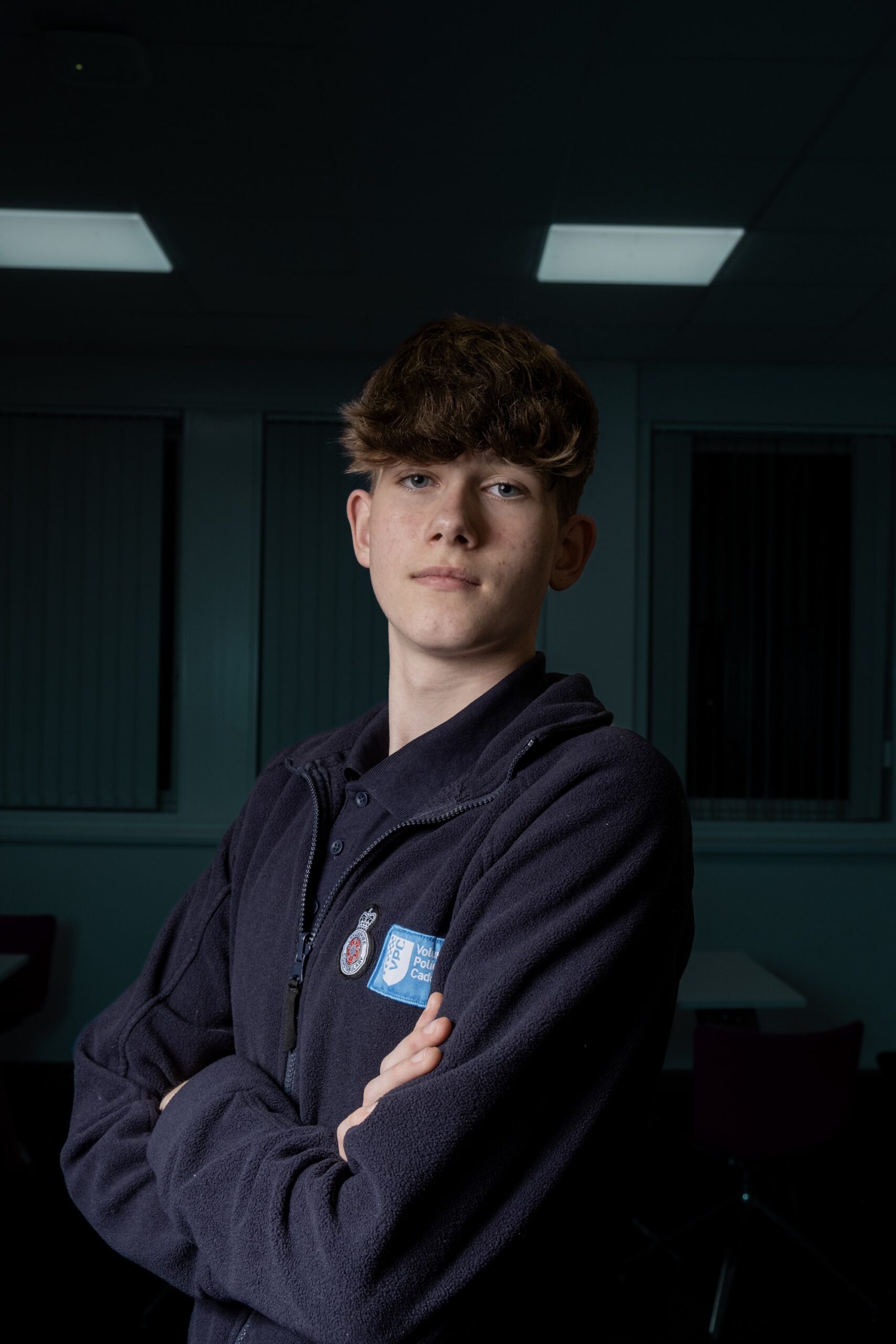 Denis
Aged 15
Blackpool Cadets
Denis has been a cadet for 5 months and has learnt a huge amount about himself in this time.  "Initially when I joined I thought I wanted to be a police officer but I have changed my mind on this and would like to pursue a career in Law.  Being part of the police cadets will help me in working in law as you learn loads when you are here, and it will make my CV stand out when I apply for further education or work."
Being a cadet is like being part of a big family, we all look out for each other.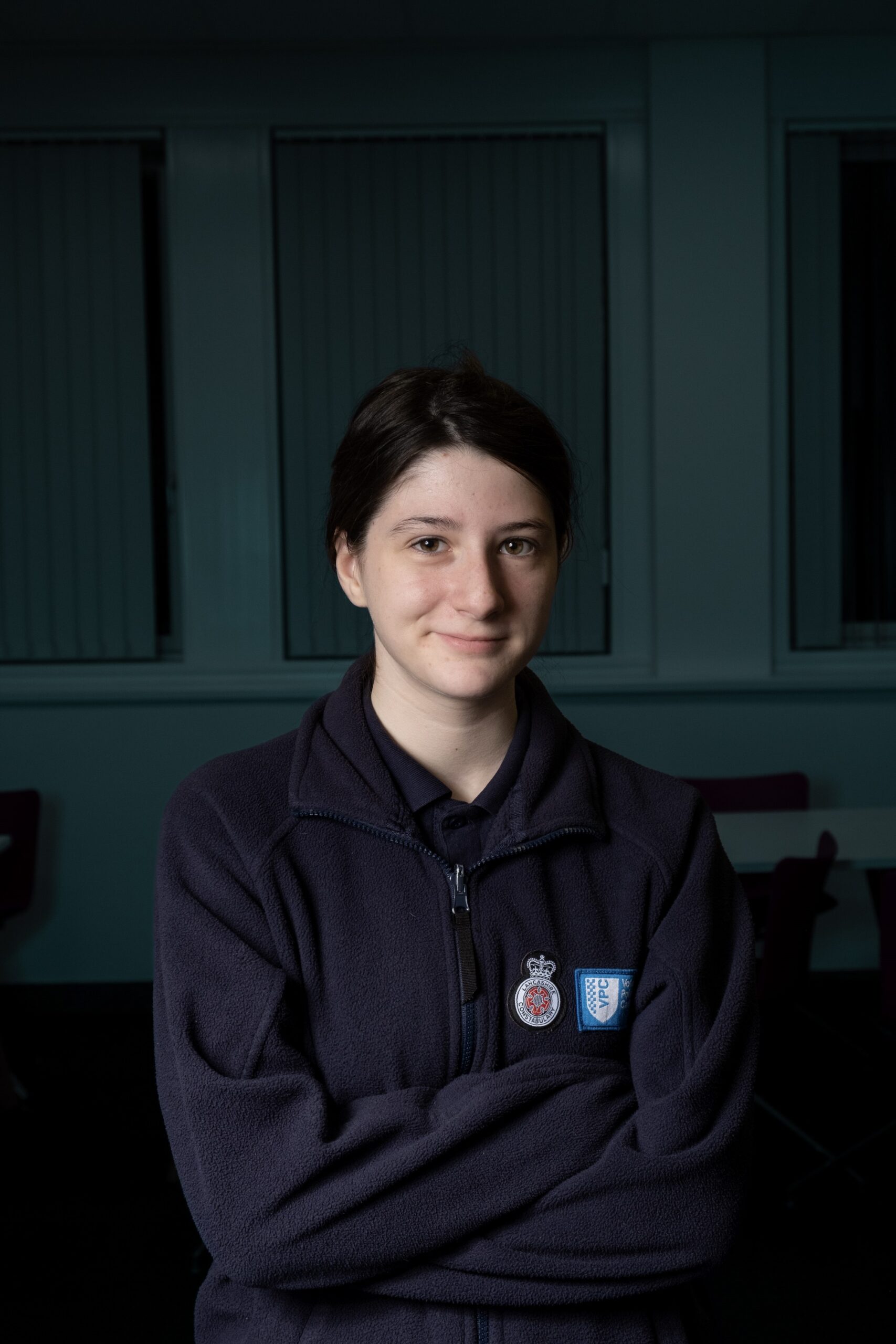 Franki
Aged 14
Blackpool Cadets
Franki has been a cadet for 1 year and joined because she wanted to be a Police Officer.  She said "I have a big ambition of joining the police when I am able to and joining the cadets is a great way to explore the role more and learn lots of new skills.  Ultimately, I would like to be a police officer in the dogs or mounted section as I am also passionate about animals."
My favourite part so far has been orienteering using the police radio systems. If you are thinking of joining, I would say – just do it!  You get to learn lots about how the police work."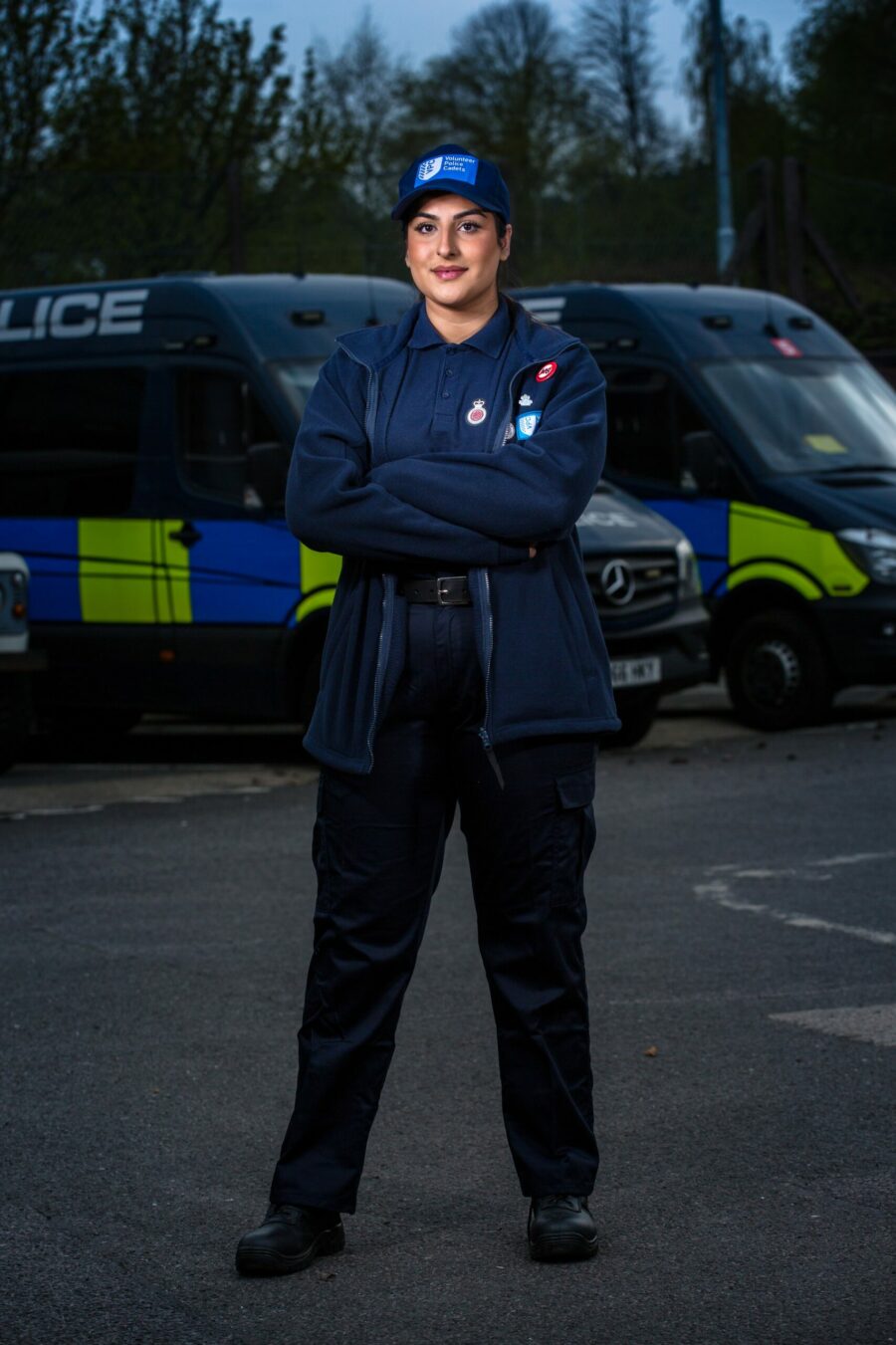 Aliya
Aged 16
Hyndburn Cadets
Aliya has been a Cadet for 3 years now.  Aliya has always wanted to be a Police Officer.  She said "Ever since I was about 5 years old I knew I wanted to be a Police Officer so as soon as I turned 13 and was eligible to join the Cadets I applied. 
She said: "I have had the opportunity to do loads of things including tree planting, patrolling at events like fireworks displays and fairs and getting involved in fund raising by helping pack bags for charity."
If someone is considering joining I would say to go for it.  It is a great place to make new friends who all share similar passions and you get to find out more about being a Police Officer too!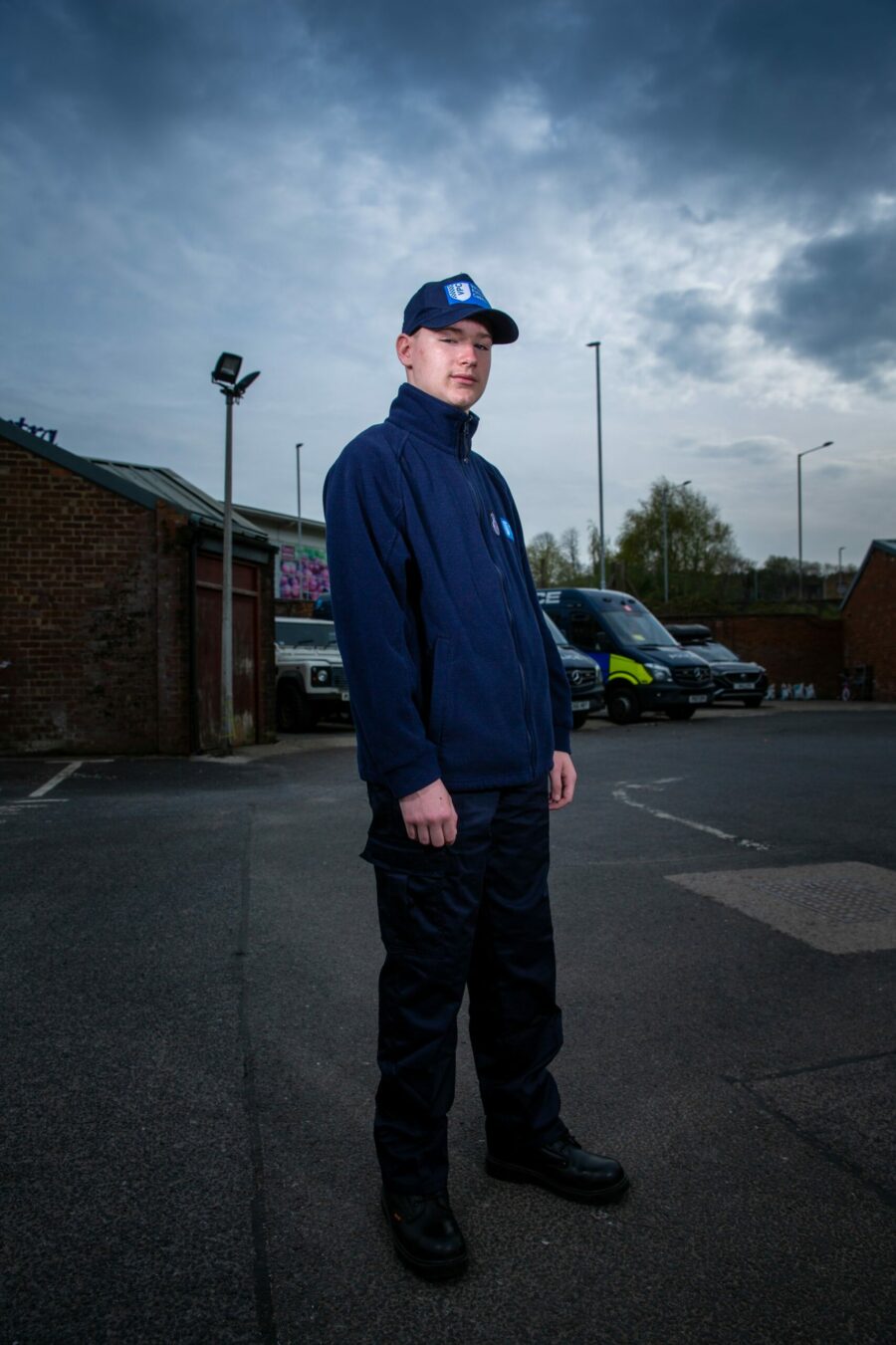 Thomas
Aged 15
Hyndburn Cadets
Thomas has been a Cadet for 2 years and initially applied as he is unsure on his future career.  Thomas said " I am considering a career as an Engineer or a Police Officer so joined the Cadets so I can find out more about policing."
"The best part for me so far is the time I won a trophy at the annual Cadets festival.  This was a fun event where I got to take part in team building challenges, including an assault course" he commented.
So far I have met a few different officers from different departments as they often visit our sessions to tell us about their jobs and what they do.  I am really looking forward to meeting the Dog Handling team and the police dogs.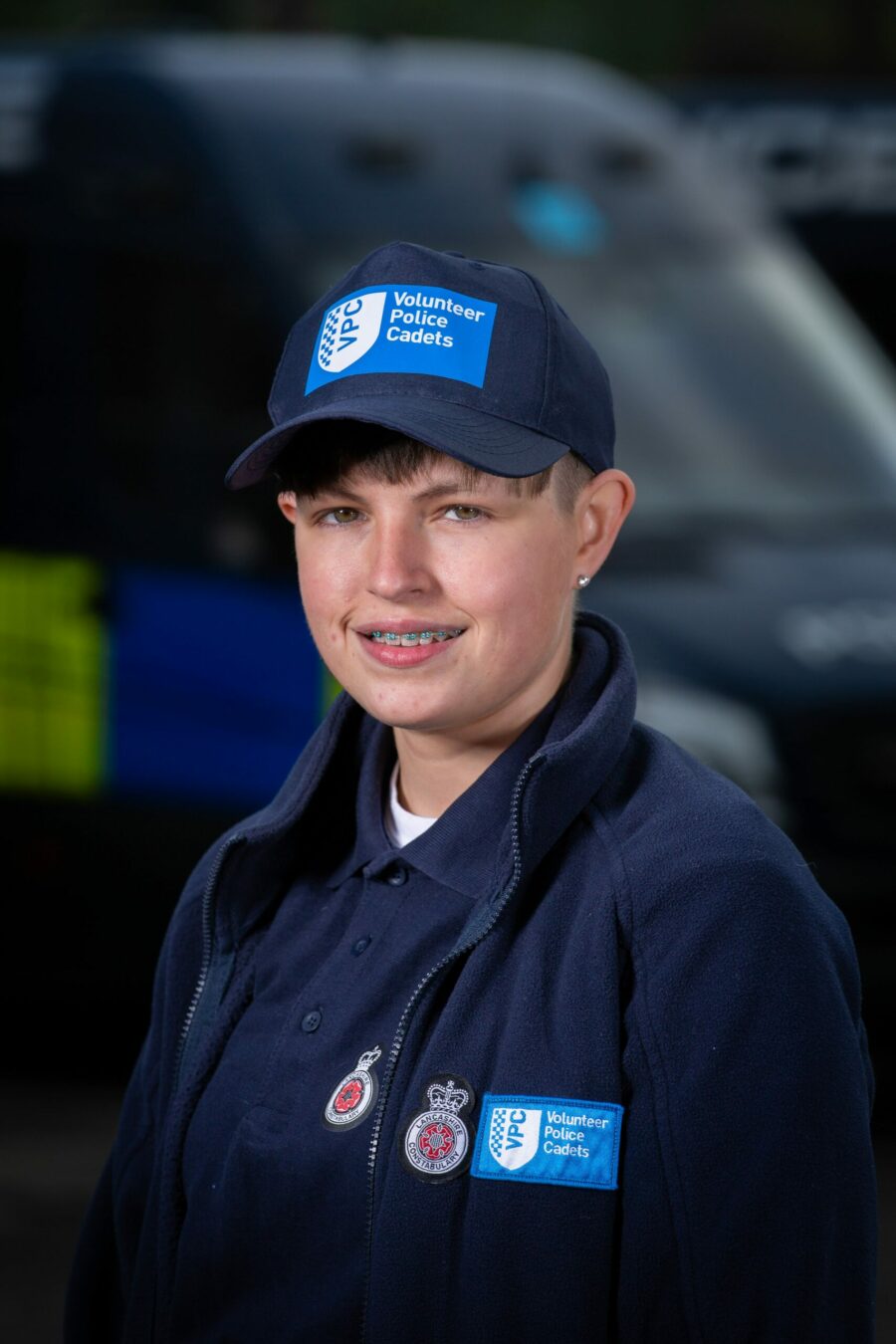 Alyvia 
Aged 17 
Pendle Cadets
Alyvia has been a Cadet now for 3 years.  Alyvia knows she would like a career in public service and joined the cadets to learn more about the role of a Police Officer and to help with her Public Service course which she is completing at Burnley College. 
Alyvia said:" Being a Cadet has given me lots of experience in public service and will help me build up a strong CV for when I do apply to become a Police Officer."
Members of the public are always very interested to talk to us when we are out in the community and being a Cadet has helped with my confidence.  I meet new people all the time and have made some great friends at my Cadet group.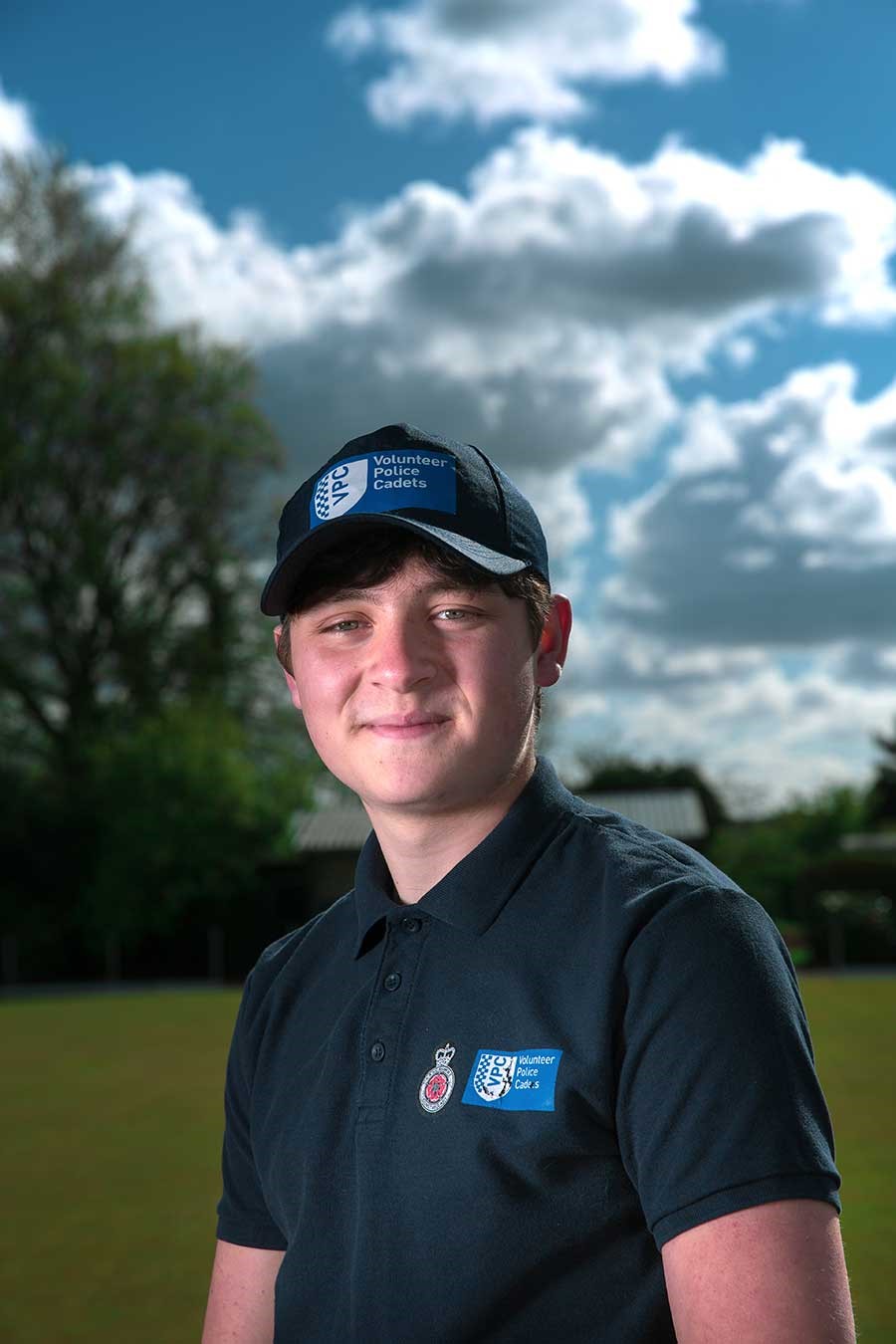 James
Aged 16
West Lancashire Cadets
James has been a cadet for 3 years now and really wants to stay until he is 17 years old.  James said:" I knew I wanted to apply to be a Cadet as I wanted to learn more about what being in the Police might be like.  I have decided that I would like to apply to become a Police Officer after experiencing Policing first hand.  It is also something different to do in my spare time than the usual sports clubs at school."
Helping in the community is one of the many things that I enjoy about being a Cadet.  We also get some fantastic guest speakers at our sessions from Detectives and Firearms Officers which is brilliant.
Where Can I be a Cadet?
We have 12 Cadet units across the Lancashire, all based at accessible venues.
They are located at;
Fleetwood (Fleetwood Nautical College – meet on Tuesdays )
Burnley (Burnley College – meet on Tuesdays)
Preston (Prestons College + Cardinall Newman College)
Blackburn (Blackburn College – meet on Wednesdays or Thursdays)
Accrington (Accrington and Rossendale College – meet on Wednesdays)
Nelson (Nelson College – meet on Wednesdays or Thursdays)
Skelmersdale (West Lancashire College – meet on Tuesdays)
Leyland (Runshaw College – meet on Thursdays)
Blackpool North (Blackpool and Fylde College – meet on Wednesdays)
Blackpool South (University Centre – meet on Thursdays)
Lancaster (University of Cumbria – meet on Wednesdays)
Become a Cadet Leader
Are you looking for an opportunity to develop yourself? Do you want to lead and inspire young people?
Support the Lancashire Police Cadets and volunteer to be part of our scheme in Lancashire.
If you are over 18 and want to make a difference to some young people's lives then get involved in our Cadet program. From local community projects, fundraising and Princes Trust achievements, to simple having an impact on your local area, it could be the ideal venture for you.
Take a look at our available opportunities by clicking the button below!
Police Cadet Application Process
Application Process
When applications are open, you are able to complete and submit your form online.
You should look to include as much relevant experience, knowledge and skills as you can within the space provided. 
You will want to include information about yourself where you can showcase your your interests and what you enjoy doing.  This can be from experience at school, sports or social clubs or in any paid or voluntary work also.
We will invite successful applicants to join us for an interview.  This is more of a friendly and informal chat where we will be able to explain a bit more about what is involved in being a Cadet and get the chance to answer any questions you may have.
For successful applicants, we will confirm your start date and arrange everything for your induction first week.